Content marketing for IT companies
Need Czech or English content for your tech company? Sales decks or websites, we got your back.
Satisfaction with our work
Cumulative years of experience
People actually read these statements
Pretty Much Nomads is made up of remote experts located all over the world. We are a crew of professionals who value freedom and are damn good at what we do.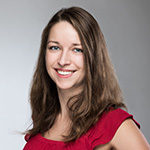 Vladana Bacova
CEO & founder
Marketing strategist and UX specialist, responsible for many brands, marketing strategies, and sales materials for software companies. Want to get people interested in your product? Call Vladka.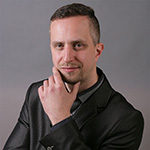 Senior full-stack developer, startup CTO, innovator. Peter elevates every software to the next level and leads development teams towards a successful release. Also, we consult him.
What Our Clients Say About Us
"Presentations, case studies, UX and texts on the website. Pretty Much Nomads empathizes with our clients and provides information that our target audience understands. Their team studies the issue perfectly, finds available data, gets the necessary documents from us, and lets us know at what stage the project is currently. They are creative, accurate, responsible, and adhere to all agreed deadlines. We intend to continue our cooperation and are 200% happy."
"A year ago, Vladka and her team took over all of our marketing activities, which include content and campaign planning and execution, communication with external suppliers, and keeping me in the loop. Their communication is perfect. I have never experienced such conscientiousness, diligence, and the ability to listen from a marketing agency. I know the exact status of every project and why we're doing it. Also, the Nomads were the ideal choice for our global technology company, thanks to their command of English."
"If half of the sales companies' executive managers would be at least half as competent and professional as Pretty Much Nomads, they could become leaders in their respective markets. PMN understand their field very well; they come excellently prepared to every meeting; they listen to their clients' needs and ask insightful questions that make you think and do things differently. Thanks to the analytical skills and structural approach of PMN's team, I feel I can make the right decisions. Every investment we make into our cooperation returns tenfold, no doubt."
"We have been working with PMN for almost a year now, and they have become an indispensable part of our team. We're a small-sized company and our previous experience with marketing agencies was suboptimal at best. For PMN, our needs are always a priority and they dedicate their full attention to each and every task. Projects are delivered on time, promises kept, and the PMN team skillfully combines experience in UX, user testing, and copywriting, resulting in relevant, high-quality deliverables."
"I'm highly satisfied with how PMN manages our marketing. We needed someone to consolidate all our activities and put an order to things, so to speak. They managed that, and now we have a plan and a vision to stick to in the upcoming year."
"Working with PMN was very beneficial for us. We needed a review and a new copy for the websites of our two apartment buildings. Direct and clear communication, top-quality work, expertise, and creativity are what we value the most about our cooperation. We were highly satisfied with the texts in both Czech and English, as well as with the transparent payment terms. We'll be happy to work with PMN on our next projects."
"We wanted our website to give off the proper California feel, and that's exactly what we got! Our pages speak directly to our audience, thanks to the texts PMN created. They are creative professionals, who always know the right thing to say. And they're also very nice to work with."
"Nomads understand every detail of the onboarding process for new clients and technical products. After the initial workshop, they started creating clean and precise texts in Czech and English. One of their copywriters is also a native speaker from the USA, which was also a huge benefit for us."